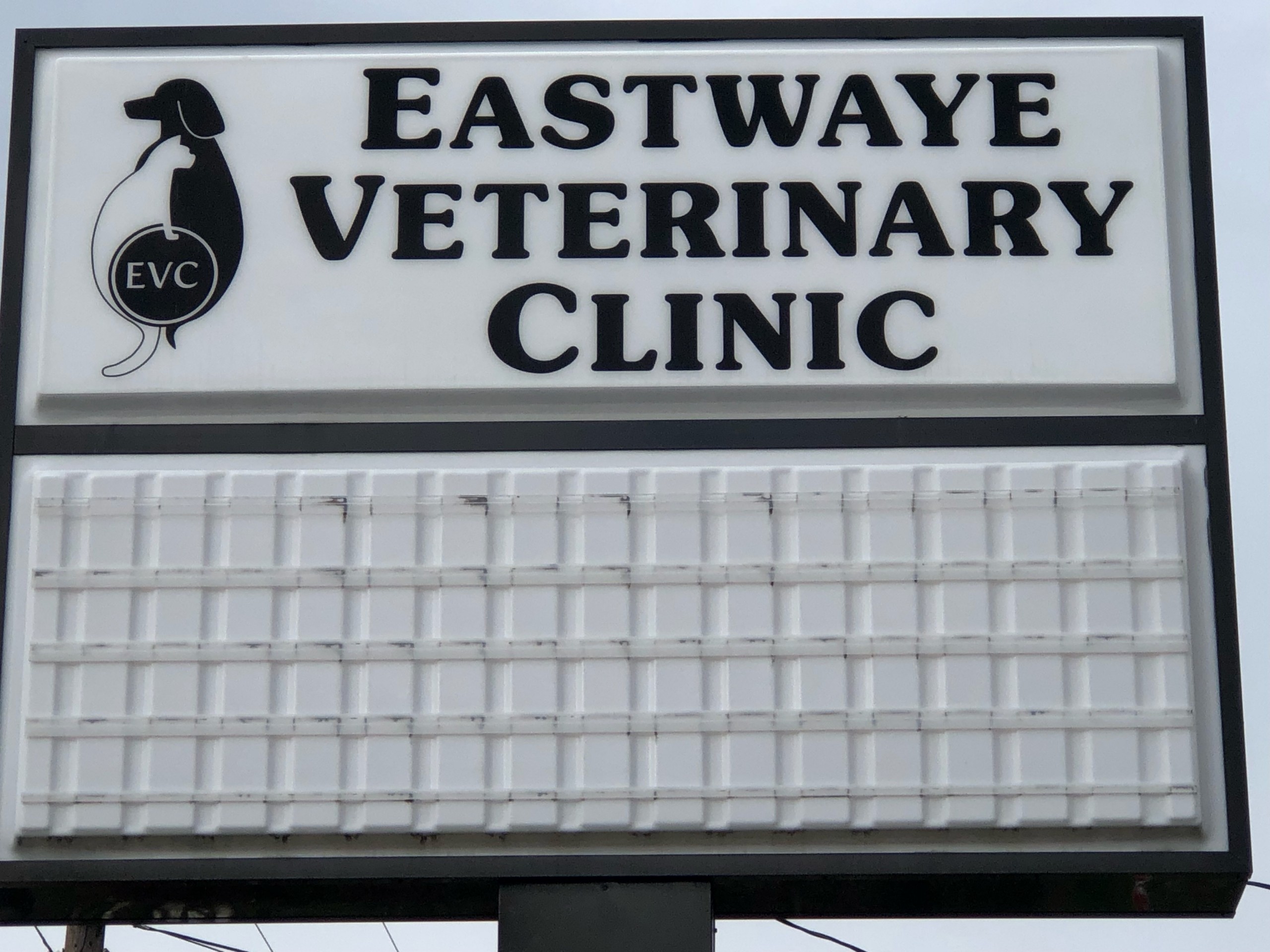 Welcome to the Eastwaye Veterinary Clinic New Patient Center! Find out how our website can help you as a new family member by utilizing our online forms and information as to what to expect here at Eastwaye Veterinary Clinic. Please feel free to explore our virtual office tour and veterinary resources, as well as the different payment options that we offer.
Eastwaye Veterinary Clinic offers our patient form(s) online so you can complete it in the convenience of your own home or office.
If you do not already have AdobeReader® installed on your computer, Click Here to download.
Download the necessary form(s), print it out and fill in the required information.
Fax us your printed and completed form(s) or bring it with you to your appointment.
New Patient Registration Form – Required
This let's us record our pet and owners into our management software so that we can effectively and efficiently provide the service you deserve!
Surgical Information Packet – Required
This let's us know the history and current state of your pet's health. No food or water after midnight not 9PM. What questions, concerns, goals, regarding wellness can we help you with? Let us know!
Accepted Payments
1. Payment is expected when services are rendered. In order to focus on our patients' needs, customer service and minimizing costs, we do not bill.
2. We accept debit cards, credit cards (Visa, Mastercard, Discover, American Express) checks and cash. All cards must be signed by the owner of the card.
3. When unexpected illness strikes a pet, unexpected expense strikes as well. Eastwaye Veterinary Clinic understands this and is able to make some special arrangements through the CareCredit program. It takes just 5 minutes to complete an application and will allow you to break down your payment into 3 monthly installments. You can either apply at our hospital, where we'll call in your application over the phone for immediate approval, or apply yourself online at: https://www.carecredit.com/vetmed/
Highlights of the CareCredit program:
Low Monthly Payments (3% of the Total Balance)
Charges over $300 Interest- Free For 3 Months
Determine Approval in a Few Minutes
No Annual Fee
Insurance For Your Pets
Another popular option four your family and pet is insurance coverage. To learn more, please vist the following pet insurance websites . . .